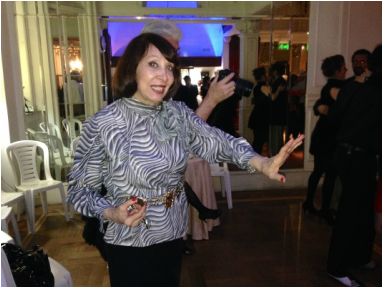 In 2014, two years after the publication of "In Strangers' Arms," I turned my gaze to tango therapy.
Immersion in this field was a natural evolution of my interests in the dance's powerful essence.
I am fully committed to explore how this essence is harnessed by new methodologies geared at healing and personal development.
I have been attended many activities during this stay in my city of birth.
Today's event is sponsored by the two dancers from the "Tango" in Broadway show: Elsa and Mayoral. The place? The dancer's academy located in the petit palace (Callao and Santa Fe).
The purpose of this delightful evening was bringing together professionals from various fields of study currently working in tango therapy.
Thank you to the Mayoral's for their leadership in this field.