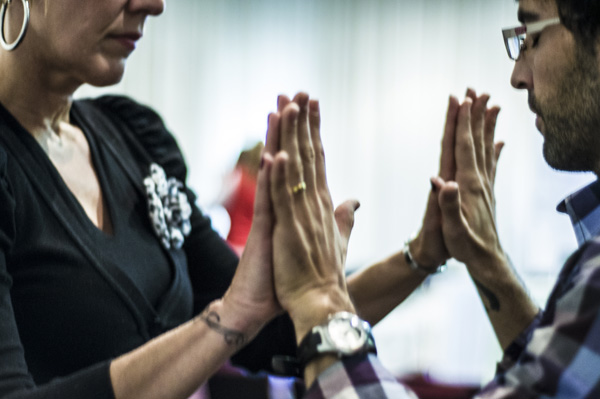 October 22, 2014, 7-9 PM. Private event.
Workshop: Tune up the senses. Practice conversation without words.
Where: River Place Athletic Club, 150 SW Montgomery, Portland, Or.
In a climate of play and relaxation, couples (non-dancers) are guided through activities that facilitate body awareness and reading non-verbal communication.  Emphasis is placed on listening to subtle communications and responding.