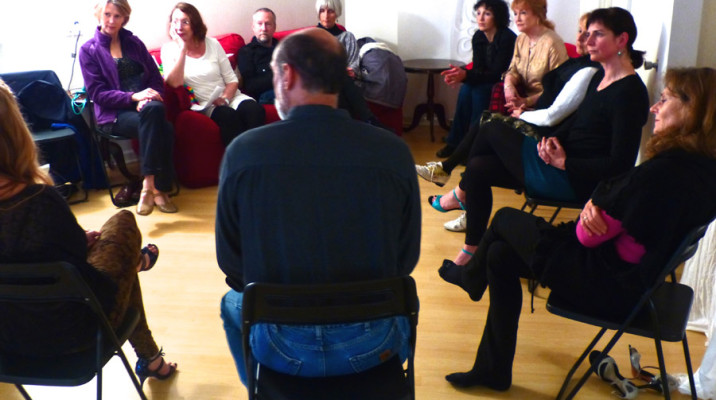 October 24, 2014, 5-8 PM. Pre-registration required.
Workshop: Argentine Cultural Immersion.
Where: Dance with Joy Dance Studios Where: New Paradise Studio.
The group is guided through experiences that gradually increase comfort in physical proximity, self-awareness and pleasurable connection with partners. Goal: encountering self and partner in new ways. Verbal discussions close the workshop.