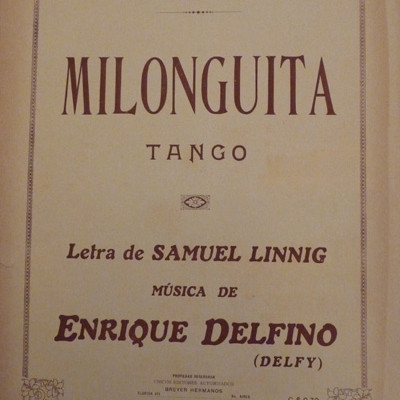 December 22nd, 2014, 7-8 PM. Open to the public
Lecture: "Role of the woman in tango lyrics and their social-historical context"
Where: 4923 NE Martin Luther King Jr. Blvd, Portland, Or.
"… Shortly after the turn of the century, a certain type of woman left the poor orillas (outskirts) of the city to escape poverty and a fringe existence, and to seek out a better life. She came to the metropolis, where the night lights and the money of the cabarets offered her prospects and opportunities that would be unthinkable back home in the outskirts. She got a job at the cabaret, fell for a man, sometimes fell for a rich man (bacán)—and my question is whether this was a fall up or down…"
-This excerpt from Chapter 9 of In Strangers Arms' by Beatriz captures the heart of the presentation.