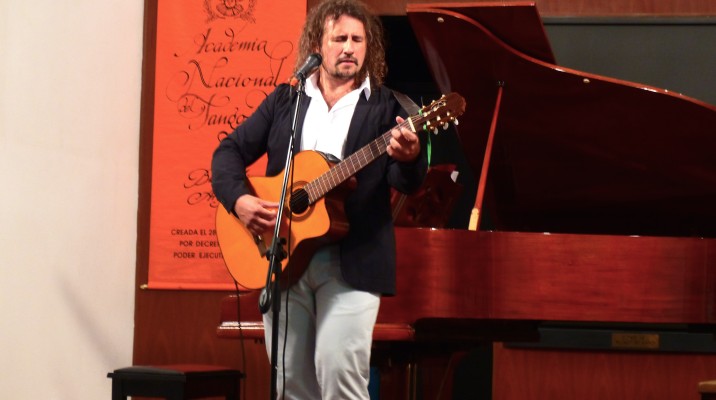 Before undertaking his thirty-second international solo tour in various cities of Rusia, Finland and Spain, Martín Alvarado was invited to do a presentation at the National Academy of Tango.
He appeared on stage singing a cappella. He proceeded to play traditional (Milonga Sentimental) and contemporary pieces (Eladia Blazquez and songs he composed) singing to the accompaniment of his guitar.
His presentation said it all. No black suit. Instead, a light casual attire and no shouting, a natural delivery and minimalistic style. A privileged voice of many colors and nuances. He sung several unknown pieces – music by Piazola, lyrics by Homero Expósito. For these special treats he was accompanied by Exposito grandson's on piano.