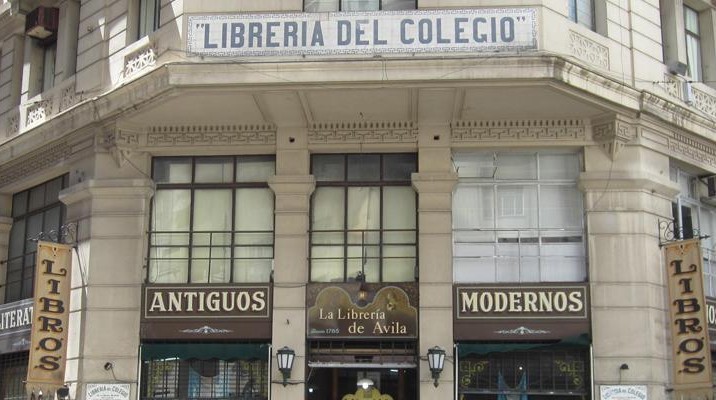 The city's bookstores come in all sizes and shapes.
From the historical Avila bookstore founded in 1875 (initially named Librería del Colegio) to the former theater Splendid converted to Ateneo bookstore – where you can take your time reading in a theatre box, to the dozens of bookstores along Corrientes Avenue, to the multiple neighborhood bookstores, it becomes clear that some serious reading have always happenned in the city.
Porteños always liked to browse and buy books. That is the reason newspaper stands offer books for sale.
Up until the cellular phones' invasion (roughly about 6 years ago) people used to read in subways, buses, coffee shops, and waiting rooms.
I value the fact that online book purchasing is not yet habitual. We do not have giant amazon exterminating small and medium size bookstores.  They have been a precious part of our city's landscape for as long as I can remember.