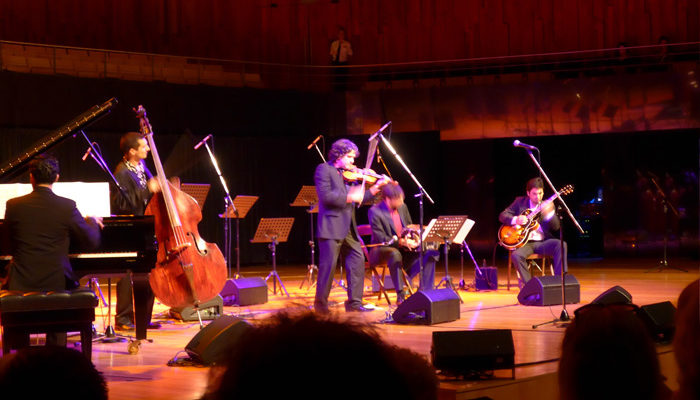 Nuevo Quinteto Ramiro Gallo. Voz: Roma Ramírez
Buenos Aires. Centro Cultural Kirchner
Ramiro Gallo is one of the most important contemporary directors and composers. he is a violinist and an educator. He was founding member of Orquesta Escuela de Tango, member of Orquesta El Arranque, Ramiro Gallo Quinteto, and Ramiro Gallo y la Orquesta Arquetípica. Has has also performed in chamber orchestras.
Lucky us that he is in Buenos Aires at the moment. He will appear on Sunday April 23 at Café Vinillo.